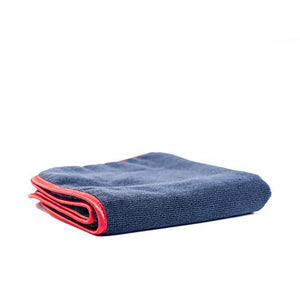 OBSSSSD™ Microfiber Detailing Towels are a premium 16" x 16" towel with red silk edge for auto detailing.
The OBSSSSD microfibers are made from a soft, absorbent 75% polyester / 25% polyamide blend. The 360 GSM weight gives the towels a "just right" feel – not too thin, not too heavy. 
Use OBSSSSD microfiber towels for buffing off polishes, sealants, and waxes, leveling off ceramic coatings, or cleaning interior surfaces.